Created by Designers, for Designers
ProjectMatrix was founded by interior designers who worked in the contract furniture industry. They wanted a better choice for software and decided to create their own. 34 years ago ProjectMatrix was born, and our dream to be the better choice is still alive. We pride ourselves on excellent customer service and being available for our customers.
Headquartered in Cincinnati, Ohio,  ProjectMatrix has a long tradition of leadership, innovation, and world-class customer service and support. Users enjoy a single low price with no hidden charges and no hardware locks. We continue to expand our product line and services to meet emerging customer needs and have grown to publish over 200 furniture manufacturer catalogs for our customers.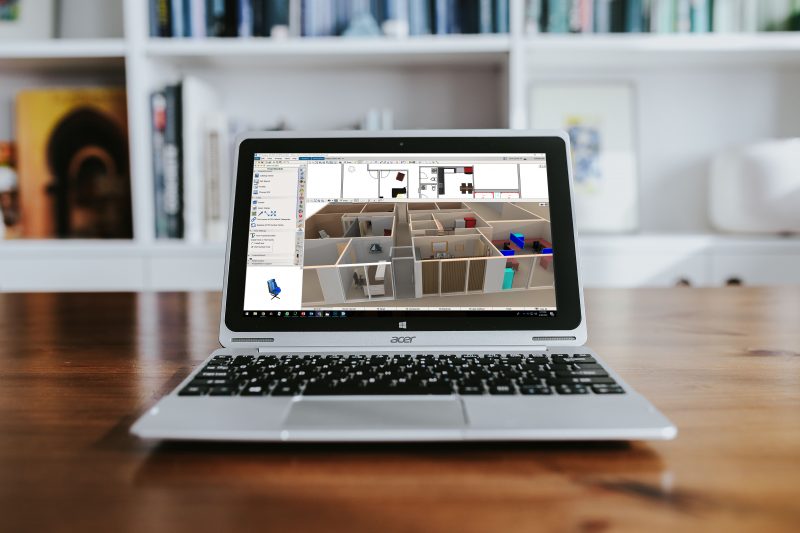 ProjectWorkspace
CAD based visual design & sales tool designed with the interior designer and sales person in mind.
Create 2D & 3D layouts
Access to a simplified CAD tool that allows you to perform both basic and advanced design functions without having to become an AutoCAD expert.
ProjectSpec
Easily create detailed quotes, proposals and order-ready specifications for every project.
Specification made easy
Using the latest furniture catalogs, you can easily add options such as fabrics, finishes, and prices for bids and proposals.
ProjectSymbols
Combines CAD and over 200 manufacturer's data to create both 2D & 3D layouts.
Easily locate and add the symbols you need
Libraries are updates in real time when manufacturer's supply us the data.
We Are Global And Have Helped Clients Worldwide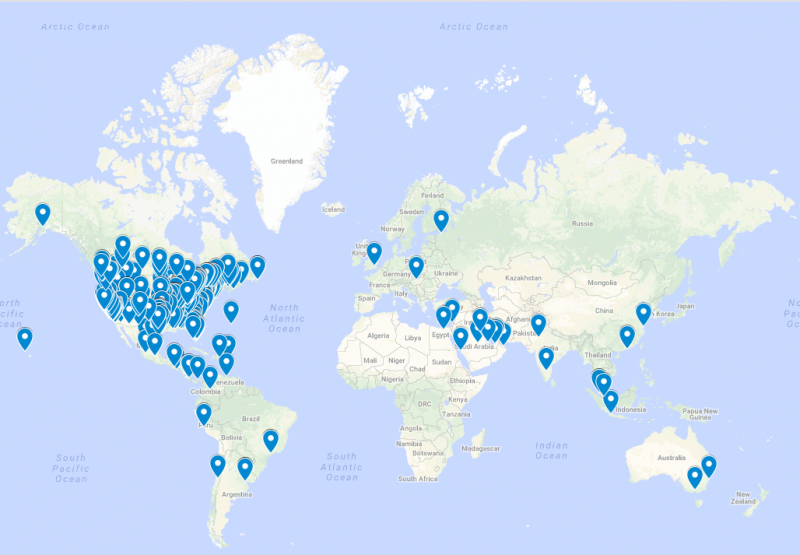 Meet Our Team
Mark Herrin-President
Attended University of Cincinnati where he studied Architecture and Design
Worked for local Contract Furniture Company for 9 years
Started ProjectMatrix in 1987 to help users be more efficient and to get home to family and friends faster
Enjoys spending time with his wife, children, and grandchildren
Steve Ulstad-Senior Vice President
Attended the University of Illinois where he studied Architectural Design and Engineering
Designed graphics for several video games in the early days of gaming
worked at Haworth, Inc for 16 years
Started at ProjectMatrix in 2001 as Senior Vice President
Enjoys going camping with his family
Larry Bertch-Senior Vice President of Business Strategy
Studied Advertising in college
Worked for CAP for 21 years
Joined ProjectMatrix in 2011
Helped ProjectMatrix to triple its revenue
Enjoys spending time on the Lake with his family
Rob Detrick-VP Business Development
Studied design with a focus in AutoCAD
Earned a Degree in Disney Hospitality in the Disney College Program
Started as a tech support/trainer at ProjectMatrix in 2005
Promoted to VP of Business Development in 2021
Enjoys spending time with his family, all things Lego and Disney
Erin Corrill-VP Sales and Customer Experience
Studied Piano Performance and Interior Architecture and Design
Was a designer for 10 years
Started at ProjectMatrix in 2017 as a trainer
Was promoted to VP of Sales and Customer Experience in 2021
Enjoys spending time with her family outside, all things Star Wars and is a giant nerd in general.
Eric Matheny-Director of Data
Studied Civil Engineering Technology with a focus in Architecture
Started at ProjectMatrix in 1996 as a part of a college program
Works closely with manufacturers to help develop their library
helps develop new software to work with the Manufacturer supplied data
Enjoys spending time with his family and archery.
Kevin Kittrell-Programming Director
Studied Civil Engineering Technology with a focus in Architecture
Started at ProjectMatrix in 1996 as a part of a college program
Has worked in every department at ProjectMatrix in his career
Leads our internal and external product developtment teams.
Enjoys spending time with his family and all things soccer.
Barry Kleeman-Programming
Barry Kleeman-Programming
Studied Technical Support and Network Administration
Started working at ProjectMatrix in 2010 as a Tech Support Agent
Used his experience as a Tech Support Agent to help develop software
Created ProjectNotify, and has since then helped to develop many other applications designed to improve the customer experience
Enjoys listening to and playing music, video games, and watching movies and television
Keila Rickus-Data processing
Studied Computer Science with a primary focus in Programming
Worked for Children Services for 15 years where she was the Project Manager in transitioning to a cloud-based digital file organization system.
Started at ProjectMatrix in 2020 in Data Processing where she works with Manufacturers in keeping their catalogs updated
Works with the Social Media team in helping feature Manufacturers when they begin submitting data to ProjectMatrix.
Enjoys spending time with her daughter, is a self-proclaimed math nerd, and will read any book you put in front of her.
Kacie Cabral-Graphic Design
Keely Martin-Training
Studied Interior Design
Worked as an Interior Designer at a local Contract Furniture Dealership for 4 years
Joined ProjectMatrix in 2019 as a trainer
Helps the Marketing department by producing training videos for social media, technical support, and Configura Briefcase.
Enjoys spending time with her family and lives off of McDonald's Diet Coke
Julie Hart-Training
Studied Microbiology originally and later went back to school to study Information Security
Worked as a science teacher for 10 years before switching her focus to Computers
Started at ProjectMatrix in 2021 as a trainer where she assists dealerships transition into ProjectMatrix software
Enjoys spending time with her family, being outdoors in her garden, and rooting on her various favorite sports teams.
Chris Scoggins-Technical Support
Cody Jones-Technical Support
Ben Askey-Technical Support
Ben Askey-Technical Support
Started working at ProjectMatrix in 2021
Came to ProjectMatrix with 8 years Customer Service Experience
In his free time enjoys playing with Computer, Video Games, watching sports, and playing Disc Golf
Combined Years in the Industry