Over 180 Manufacturers & Counting
ProjectMatrix is currently working with over 180 manufacturers and 1100 catalogs!
We currently have over 180 manufacturers and are still growing. We do not charge our manufacturers to publish their data, so if there is a manufacturer that you absolutely must have, let us know. We would be happy to reach out to them.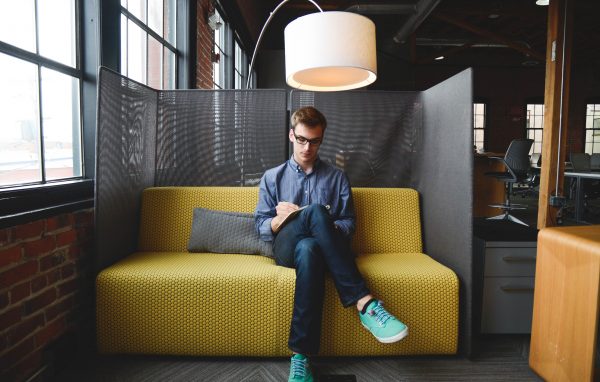 Manufacturers of the Month

Built to last. Since 1928, a lot has changed in the design and function of seating. But our commitment to innovation, comfort, and quality has never wavered. We back up the reliability of our products with exceptional warranty rates and strong customer service. In our on-site lab, we test everything to its breaking point, then work to make it stronger. We are ISO 9001 and 14001, GreenGuard, and BIFMA E3 Level 2 Certified.ed by one of the best warranties in the industry.

Nevers has established an impressive legacy of beautifully crafted tables and case goods for some of the country's most prestigious offices. From the Pentagon and Camp David to America's Fortune 100 and 500 companies. Our fit-for-performance solutions fuel workplace productivity by incorporating the latest technology, fostering collaboration and inspiring organizations to thrive. Known throughout the industry for a can-do flexibility few others possess, Nevers nimbly accommodates customers with standard product lines and tailored solutions that range from slight modifications and semi-custom upgrades to one-of-a-kind commissions.

Our factory is a place where architects and designers are partners. We are committed to customer choice, and our vast portfolio of mixed materials and streamlined processes reflect our commitment to quality and sustainability. Adaptable product lines and the flexibility of our finishes, guarantee the seamless integration of our products in to any environment.
United Desk offers 9 series of casegoods each with its own signature and edge design along with our introduction of A02 Modular Panel Systems. We are highly focused on bringing exceptional value to the market. We do this by continuously adding new series, pieces, features, and sizes to meet new demands.
Looking for a Manufacturer?
Search for the manufacturer you are looking for here. Don't see the manufacturer you need? Just fill out our short form to submit a request.