Over 180 Manufacturers & Counting
ProjectMatrix is currently working with over 180 manufacturers and 1100 catalogs!
We currently have over 180 manufacturers and are still growing. We do not charge our manufacturers to publish their data, so if there is a manufacturer that you absolutely must have, let us know. We would be happy to reach out to them.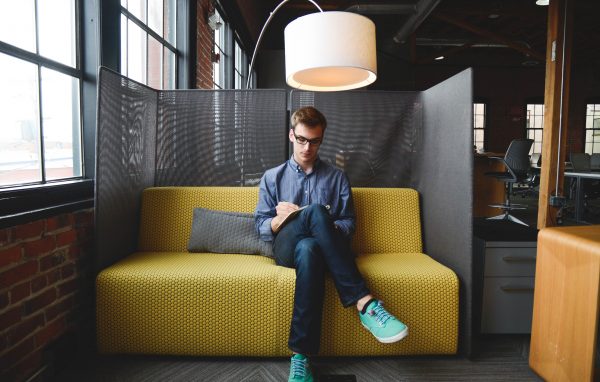 New Manufacturers

Established in 1934, Luxo is a leading lighting brand for professional markets. Luxo products are well designed with high technical quality to enhance user productivity and visual comfort. The Luxo brand from the Glamox Group is renowned for its aesthetic design, quality mechanics, high finishes and careful material selection. The modern Luxo product range includes task lights, illuminated magnifiers and medical lighting products, as well as a selection of decorative general lighting products.
Manufacturers of the Month
Our mission is to be the mid market leader in office furniture; to develop and offer innovative, quality and environmentally responsible solutions to value oriented customers. This is accomplished through a dealer network that provides consistent, high quality service and people that are trained professionals, recognized as leaders in our industry.

Combining the highest quality products with unrivaled customer service, we supply the industry's most comprehensive selection of lateral and vertical files, storage towers, pedestals, bookcases and more. Completely flexible in size and style, our products seamlessly integrate with any office environment or furniture system.
What teachers do day in, day out, flat-out humbles us. And we believe the right tools have a seriously positive impact for them. For us, those tools are seats, desks, commons areas, storage units and anything else that inspires better learning. Flexibility, versatility, comfort, style. It all matters. Because at the end of the day, it supports one cause. To enable the genius inside every student. And because of that, we don't make K-12 furniture as part of what we do. It's the only thing we do.

SKUTCHI Designs Inc. is a national contract office furniture company, woman-owned, with 25+ years of experience in the industry. We carry our own line of office cubicles, a proprietary interior glass office wall solution that is demountable and easy to install, office desks, reception desks, conference room furniture, a benching and desking system.
Looking for a Manufacturer?
Search for the manufacturer you are looking for here. Don't see the manufacturer you need? Just fill out our short form to submit a request.