Get the Support You Need
ProjectMatrix tech support is available from 8:30 am to 5:00 pm EST, Monday through Friday.  If you need assistance after normal business hours up to 11 pm EST, please call 513-554-1665 and listen to the prompts to receive emergency after-hours callback.
Free – no additional costs for tech support

Speak to a real person – no voicemails or automated prompts

Fast, friendly, knowledgeable support techs – check out our customer service ratings!

Email ticket tracking  – ensures that no email is ever left unanswered 

Remote computer assistance – powered by Citrix GoToAssist

Direct Support  – click here to get Direct Support
"You guys are always fast to respond! Thank you!"

1/23/2019
"Chris is the best! He is always very fast which helps my day not be interrupted at all. I take a quick break to grab some coffee and he's done by the time I'm back! Thanks!"

1/23/2019
"Great job! Knew right away what the problem was and fixed it quickly. Thanks!"

1/18/2019
"Outstanding assistance with a quick solution and helpful attitude. Thank you!"

1/16/2019
"ProjectMatrix Customer Services is always AWESOME! The rest of the world needs to take a lesson from you guys."

1/29/2019
"Every time I have an issue and ask for help, everything always gets resolved and the agent always helps me understand what the problem is. All this is done quickly and very professionally. By far the best customer service I have ever dealt with in my career. Keep it up!"

2/8/2019
"Chris was able to explain what I need to do clearly and helped me fix it in less than five minutes!"

2/8/2019
"I particularly like the transcript emailed to me so I can save the info for reference in the future."

2/8/2019
"Cody was very helpful and solved my issue very quickly!"

2/12/2019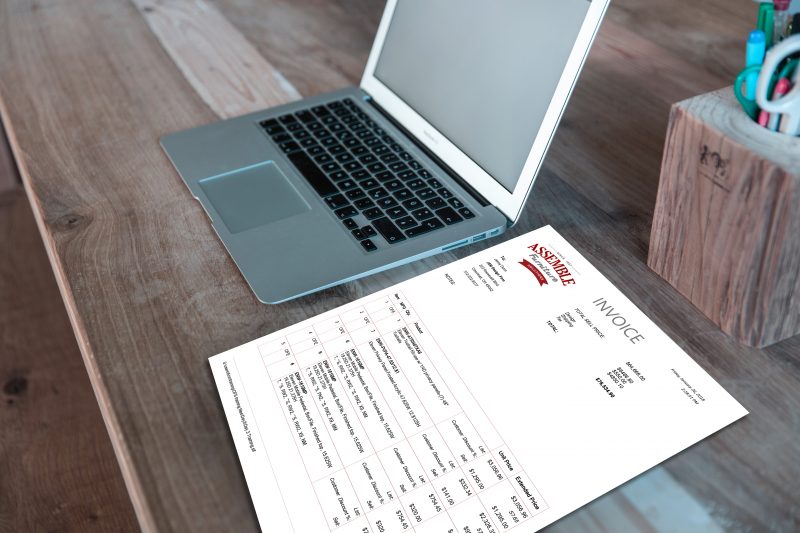 ProjectSpec can create custom invoices, proposals, and quotes. We would love to help. Schedule a print template and reports touch-base with one of our trainers to discuss your company needs and we will work with you on designing the perfect templates for your office.

YouTube Tutorials
Want to give it a try on your own? Check out our YouTube videos! These are great starting points if you need just a little extra help. Check out some of our most recent webinars for some extra pointers as well.
We Want Your Feedback!
We pride ourselves on customer support and training!  With every support chat that you do, you will receive a simple survey to fill out.  You can also choose to take the survey below, we gladly welcome feedback and suggestions on our software as well.  As a matter of fact, 95% of the updates we do come from user suggestions!
Ranked Best in Customer Service!
Every month, the LiveHelpNow Challenge ranks the top 100 providers of excellent customer service. LiveHelpNow rankings are "data-driven based on metrics provided daily to client dashboards. Measured against 12 unique values, Challenge winners are truly the best customer service providers in their field. The achievement reflects the professionalism, skill, concern, and quest to provide better service that define companies who rank among the top 100 in a global field of more than 10,000 businesses." We are proud to say ProjectMatrix ranked best in customer service overall in 2017, and we are already on our way for 2018!